Wormcounts for Dogs and Other Companion Animals
Wormcount.com Ltd offers parasite testing for dogs, cats, reptiles, camelids and all other animals. Our tests screen for ascarids, hookworms, threadworms, whipworms, tapeworm and lungworm. Our screens provide you with a detailed insight into the internal parasitic health of your animal.  All companion animals are capable of picking up parasites which may make them seriously ill and can even be fatal. Many of these parasites can also be passed on to you or your family, potentially causing serious health problems including blindness, respiratory issues and gastric problems. Children playing with animals are especially in danger of picking up worm eggs on their hands from the animal's environment, which is then an easy path for parasites to enter their bodies.
Until Wormcount.com was created, routine worm counts for dogs and other companion animals were expensive and time consuming, as they were carried out almost exclusively by a Vet.  Whilst there is nothing wrong with this process, it takes up a Vet's very valuable diagnostic surgery time on a routine process.
Wormcount.com offers a fast, reliable and cost-effective alternative. This could save a visit to the Vet and maximise the Vet's time for sick animals. If you do need to visit the Vet, taking a Wormcount.com report with you can make diagnosis much quicker.  Our reports provide valuable information, specific to your pet, to allow a decision as to what (if any) treatment is required at that time.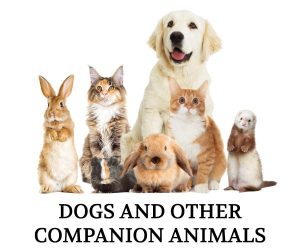 Remember – animals do not have to 'look wormy' to 'be wormy'.
I have worked with the team at Wormcount.com for many years and have always found them to be very professional, caring and knowledgeable. They are always happy to give advice on all aspects of parasite control. The unique digestive analysis report which is part of their worm count service is extremely useful for animals fed on every type of food, but it is especially helpful for dogs transitioning to or being maintained on a raw diet.
Worm counts are a key element of proactive parasite control and Wormcount.com provides an excellent service. Their very detailed laboratory reports are an invaluable diagnostic tool for my holistic veterinary practice.
I find that the detailed reports I get from our reptile-owning clients who have used worm count specialists Wormcount.com for faecal screening are extremely useful in aiding diagnosis.
Wormcount.com is an essential tool for our preventative health protocol and holistic health plan. It's wonderful to be able to give our clients a choice to faecal egg count and avoid unnecessary drugs. The test kits are easy to use and results are very fast and easy to interpret. I can't imagine my practice without it!