Thank you for your interest in using worm egg screens for your expected litter.  We have many breeders as clients, and they all follow the same protocol when wishing to minimise the use of chemicals during pregnancy and the early weeks of life.  The timely use of targeted worm egg screens at key stages during the development means that only those with a worm burden are treated.  The screens also detect coccidia and in puppies and kittens.
We recommend contacting the office to discuss your requirements and we will then be able to send you a bespoke breeder programme plan for you to follow.  Please complete the contact form and we will get back in contact with you.
It is important to take into account the impact of hormones, so correct timing is critical. We recommend you make contact with us prior to whelping/queening as the process should ideally start during pregnancy.  Most breeders work it that cost of the testing is factored into to the cost of the puppy/kitten so is transparent to you.
Please note that pooled samples are very useful for the first post-parturition screen of the new born animals; but pooled samples are not suitable for litter mates over 3 weeks old and should not be used if there is an anomalously sickly animal in the litter.  If a pooled sample from a litter over this age is submitted, the results should certainly not be relied upon to be representative of the whole litter.
There are important factors to consider during and post pregnancy, but with correctly timed worm egg screens and worming intervention only as necessary, you can limit the amount of chemicals in the litter, whilst still being a responsible breeder. We will be very pleased to help you with your parasite control measures during and post-pregnancy for the mother and the puppies/kittens so please fill out the form to discuss your specific requirements.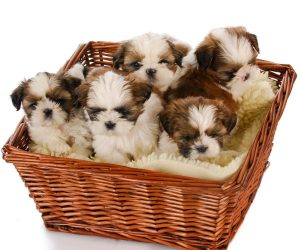 Need to speak with Wormcount?
If you'd like to speak with one of the team click below, fill out your details and we will be back in touch
I have worked with the team at Wormcount.com for many years and have always found them to be very professional, caring and knowledgeable. They are always happy to give advice on all aspects of parasite control. The unique digestive analysis report which is part of their worm count service is extremely useful for animals fed on every type of food, but it is especially helpful for dogs transitioning to or being maintained on a raw diet.
Worm counts are a key element of proactive parasite control and Wormcount.com provides an excellent service. Their very detailed laboratory reports are an invaluable diagnostic tool for my holistic veterinary practice.
I find that the detailed reports I get from our reptile-owning clients who have used worm count specialists Wormcount.com for faecal screening are extremely useful in aiding diagnosis.
Wormcount.com is an essential tool for our preventative health protocol and holistic health plan. It's wonderful to be able to give our clients a choice to faecal egg count and avoid unnecessary drugs. The test kits are easy to use and results are very fast and easy to interpret. I can't imagine my practice without it!