With more and more clients choosing to move away from 'blanket worming' in favour of targeted parasite control and/or the use of natural gut hygiene agents, the demand for worm counting is hugely increasing.
Many clients like to go via their vet, so they have the veterinary aftercare advice available from someone they know and trust, and of course someone who knows their pet personally. The issue for you, is worm counting is a very time-consuming task for a busy practice, taking your highly qualified vets or nursing staff away from their primary roles.  Furthermore, with so many species of worms across all animals, some of which look incredibly similar, identification from a single egg can be very difficult for staff who do not undertake tests frequently.  Misidentifying a worm or missing a very small item on the screen could have catastrophic consequences for the animal.  Therefore out-sourcing the process often makes commercial and business sense for your practice.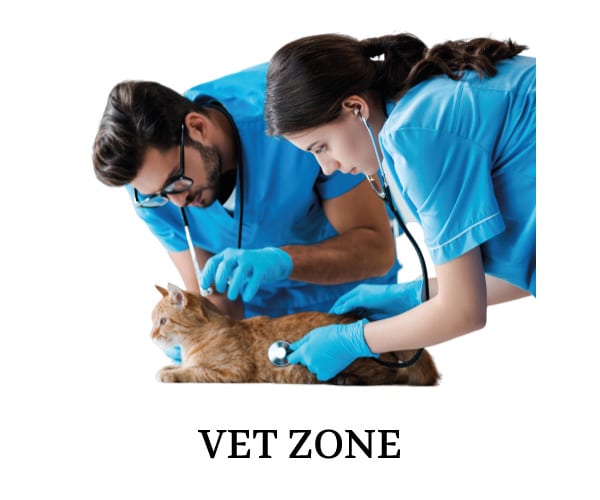 At Wormcount.com we receive tens of thousands of samples annually, so the preparation, identification and quantification process is second nature to our analysts.  Our strict method procedures ensure repeatable and accurate results from every sample as they transit through the lab.
Our laboratory has been purpose designed with bespoke equipment and facilities, allowing us to provide a professional and high-quality service.  All of our analysts undergo rigorous training before they undertake any testing.  Even once approved for testing, they undergo regular 'blind' spot-checks and ongoing external personal development sessions to keep them at the forefront of the industry throughout their careers.
Our worm egg screen is more than a standard worm count; we report on everything found in the sample and provide a quantitative analysis of every species encountered.  We also report on coccidia if present, as well as the presence of any excess fat, oils or microscopic undigested food particles. This value added part of the screen is very popular with vets who can use the information to help diagnose other health issues alongside high worm burdens.
If you think your practice would benefit from our 'lab only' service, we will send you a bespoke lab request form for you to print and submit with the samples, which are sent in your own containers.  The results are emailed back to your practice, so that you can inform your client, and maintain your relationship with them, as well as offer any aftercare advise/treatment as necessary.
All tests undertaken are invoiced monthly, making the process easy for your admin/accounts staff. If you would like to discuss costings, set up an account with us, or if you have any questions about the process, please get in touch with us via the contact form and we will be delighted to send you some details.
We look forward to hopefully working with your practice soon and helping you offer a very popular service to your clients, with fast, reliable and accurate results, without altering your current staffing output.
Need to speak with Wormcount?
If you'd like to speak with one of the team click below, fill out your details and we will be back in touch
I have worked with the team at Wormcount.com for many years and have always found them to be very professional, caring and knowledgeable. They are always happy to give advice on all aspects of parasite control. The unique digestive analysis report which is part of their worm count service is extremely useful for animals fed on every type of food, but it is especially helpful for dogs transitioning to or being maintained on a raw diet.
Worm counts are a key element of proactive parasite control and Wormcount.com provides an excellent service. Their very detailed laboratory reports are an invaluable diagnostic tool for my holistic veterinary practice.
I find that the detailed reports I get from our reptile-owning clients who have used worm count specialists Wormcount.com for faecal screening are extremely useful in aiding diagnosis.
Wormcount.com is an essential tool for our preventative health protocol and holistic health plan. It's wonderful to be able to give our clients a choice to faecal egg count and avoid unnecessary drugs. The test kits are easy to use and results are very fast and easy to interpret. I can't imagine my practice without it!