Wormcount.com screens provide a detailed insight into the internal parasitic health of your equine animal including gastro-intestinal (gut) roundworms, lungworms, protozoans, liver fluke and tapeworms (when present in the sample).  This enables targeted worming of only those horses which need treatment, using the most appropriate chemicals for the specific worm burden.
Over-worming is causing great concern as resistance to most worming products is already widespread.  The BVA estimates that just 20% of horses are carrying 80% of the worm burden.  This means that potentially 80% of horses are being wormed when they do not need to be.  The BVA has called for "urgent and essential action" to halt this trend.
Wormcount.com offers fast, reliable results as well as expert aftercare advise regarding whether to worm and if so, with which product.  Our worm egg screens also includes (at no additional charge) a report on the level of fibre present within the sample, which can be an indication of digestion or teeth issues.  Again, our expert team are available, free of charge, to discuss the results and offer advice regarding the next steps.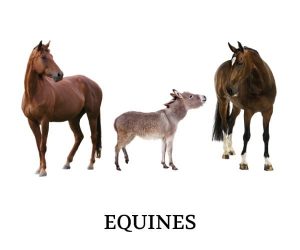 I have worked with the team at Wormcount.com for many years and have always found them to be very professional, caring and knowledgeable. They are always happy to give advice on all aspects of parasite control. The unique digestive analysis report which is part of their worm count service is extremely useful for animals fed on every type of food, but it is especially helpful for dogs transitioning to or being maintained on a raw diet.
Worm counts are a key element of proactive parasite control and Wormcount.com provides an excellent service. Their very detailed laboratory reports are an invaluable diagnostic tool for my holistic veterinary practice.
I find that the detailed reports I get from our reptile-owning clients who have used worm count specialists Wormcount.com for faecal screening are extremely useful in aiding diagnosis.
Wormcount.com is an essential tool for our preventative health protocol and holistic health plan. It's wonderful to be able to give our clients a choice to faecal egg count and avoid unnecessary drugs. The test kits are easy to use and results are very fast and easy to interpret. I can't imagine my practice without it!