Wormcount for Farm Animals
Wormcount.com screens provide a detailed insight into the internal parasitic health of your animals including gastro-intestinal (gut) worms, lungworms, protozoans and liver fluke.  Whether you have a smallholding with a limited amount of livestock, you keep some 'pet' farm animals, or whether you operate a large scale working farm, we have several screens available which will help you with your parasite control regime.
All farm animals are capable of picking up parasites which may make them seriously ill and can even be fatal. Some of these parasites can also be passed on to humans either through contact via faecal matter, their contaminated environment, or via their meat.
Wormcount.com offers a fast, reliable and cost-effective way of determining your animals' worm burden in order to confirm that their current worming programme is effective and that localised resistance has not developed.  The historical overuse of routine chemical wormers has led to national resistance issues within some chemical groups. Livestock owners are often being encouraged by their respective regulatory bodies to undertake worm counting and targeted worming rather than a blanket worming approach, with initiatives such as SCOPS, COWS and RUMA. 
We offer herd/flock sampling and screening for groups of animals and we also offer individual screens for animals kept alone, or animals who are of particular concern separate from the rest of the group.  Additional information can be found in the drop down section below.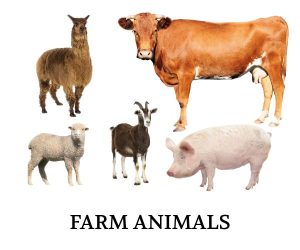 I have worked with the team at Wormcount.com for many years and have always found them to be very professional, caring and knowledgeable. They are always happy to give advice on all aspects of parasite control. The unique digestive analysis report which is part of their worm count service is extremely useful for animals fed on every type of food, but it is especially helpful for dogs transitioning to or being maintained on a raw diet.
Worm counts are a key element of proactive parasite control and Wormcount.com provides an excellent service. Their very detailed laboratory reports are an invaluable diagnostic tool for my holistic veterinary practice.
I find that the detailed reports I get from our reptile-owning clients who have used worm count specialists Wormcount.com for faecal screening are extremely useful in aiding diagnosis.
Wormcount.com is an essential tool for our preventative health protocol and holistic health plan. It's wonderful to be able to give our clients a choice to faecal egg count and avoid unnecessary drugs. The test kits are easy to use and results are very fast and easy to interpret. I can't imagine my practice without it!